STRETCH 
&
PLAY
CHILDREN'S
PILATES

AND

YOGA

FACILITATOR TRAINING
Training for Pilates Instructors, Yoga Teachers, Gymnastics Coaches or Early Years Workers
Are you looking to share your knowledge with kids?
Maybe you think it's something that is missing in your area?
Whether you're a Pilates Instructor, a Yoga Teacher or a Coach, Victoria is excited to help you develop those skills specifically for working with children aged between 3 and 13 years old.
What's covered in this course?
Stretches inspired by Yoga & Pilates
Games, stories and songs to make the moves fun
Meditation and mindfulness practices
Anatomy & Physiology for Children
The business of Stretch & Play – setting up, marketing and Health & Safety of running children's classes
You will receive a 75+ page Facilitator Manual which includes lesson plans for each age group (3-7 & 8-13)
Pre-Requisites
This is recognised as a Specialist Teacher Training Course by Yoga Alliance Professionals and, as such, students purchasing this course must hold a valid:
Level 2 Certificate in Gym Instructing 

or Exercise to Music,
Level 3 Diploma in Mat Pilates, or a
200 Hour Yoga Teacher Certificate or equivalent.
(However, please contact Victoria to discuss).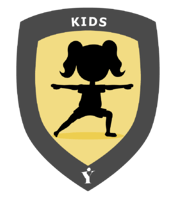 START WHEN YOU ARE READY! The course is self-paced and has a number of in-depth lessons (see below)  and a 75+ page manual which are immediately available upon purchase. It should take you anywhere between one week and three months to complete the course depending on how quickly you want to be teaching.
The Stretch & Play course, like all our courses, runs according to the StretchBodyMind principles of FOUNDATION, EXPRESSION & VISION.
Rationale behind the programme – why
Rationale behind the programme = how
Anatomy & Physiology of Children
Stretch activities – action songs and stretches
Play activities – drama games and relaxation 
The Business of Stretch & Play
Stress in Children
Health & Safety
BECOME A STRETCH & PLAY FACILITATOR
Hi! I'm Victoria Cunningham and I am the Founder of Stretch & Play. I am a trained youth worker and SYT (Senior Yoga Teacher) who is responsible for all Stretch & Play's training programmes.
In addition to my academic qualifications (we're talking an MA Honours in English Literature and Sociology from the University of Glasgow and an MSc in Marketing from the University of Strathclyde) and yoga certificates I hold qualifications in community development, conflict management, facilitation skills and community drama, all of which equipped me wonderfully to create and develop Stretch & Play.