Do you want to become
a

Yoga Teacher

?
Deepen your practice and understanding of yoga for your own personal development?
Share the life-changing gift of yoga with others?
Learn how to teach this ancient discipline or add it to your current repertoire?
Get an Internationally Recognised 200 Hour Registered Yoga Teacher Certificate from Yoga Alliance Professionals.
Command a higher rate of pay in gyms or start out on your own and do something you LOVE for a living?
Hi! I'm Victoria, the Founder of StretchBodyMind.
After 4 years of successfully teaching Pilates Instructors I started delivering my own brand of Yoga Teacher Training in Northern Ireland over five years ago.
I am now teaching in three UK locations
Magherafelt in Northern Ireland
Musselburgh in Scotland
Ulverston in England
where I am supported by three excellent Yoga Teachers in each location. (Read about them in the About Page)
and announcing for 2020/2021…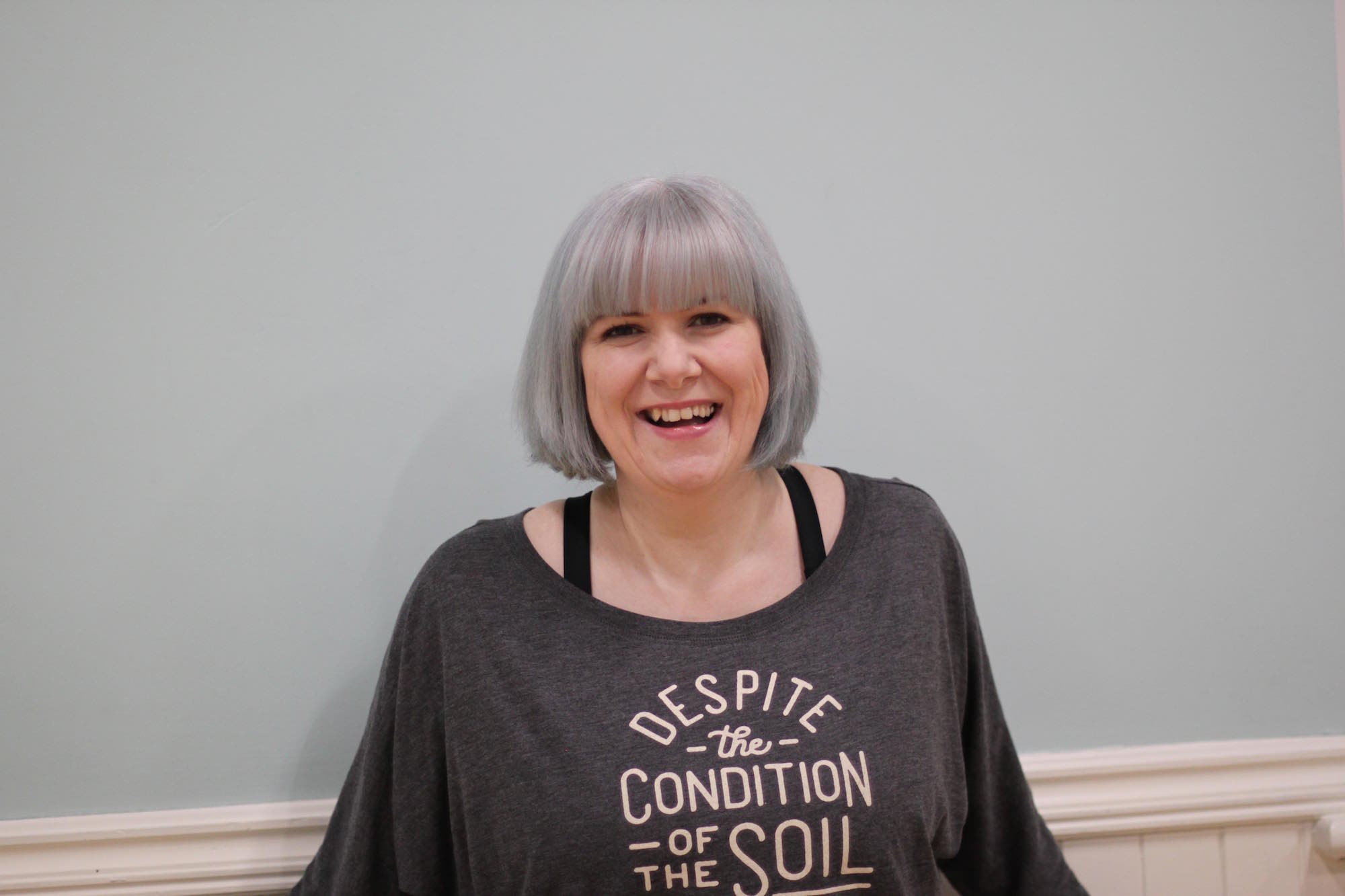 At the end of the course, you will receive a certificate allowing you to teach Hatha yoga. During the course, in addition to the practical yoga teaching skills you'll gain, you will also receive the latest in positive psychology, mindfulness meditation and Kundalini kriyas. In short, you'll get a personal development education as well as professional development one!
WHAT ARE THE MAIN POINTS OF

DIFFERENCE?
There are a lot of different Yoga Teacher Training courses out there which can make it difficult to choose the one that's right for you.
So, if you like…
Small class sizes (maximum 12 people per course) and lots of personal attention from your course tutors
Hands-on practice of teaching skills so you develop as a teacher rather than having to write essays to prove your worth as a student
A chance to try out different styles of hatha yoga to find the one that fits your style of teaching rather than having to teach to a set script
A personal development education using proven tools for transformation as well as professional development training
A shared learning experience in which you feel encouraged, accepted and part of a community no matter how advanced your asana practice
Then the StretchBodyMind Yoga Teacher Training is the one for you!
 WE HAVE

 THREE COURSES IN THE UK AND

ONE

ONLINE
FREQUENTLY ASKED QUESTIONS
The entire StretchBodyMind Yoga Teacher Training curriculum is designed around the following elements:
FOUNDATION, EXPRESSION AND VISION
as these 3 elements are the cornerstone of StretchBodyMind Founder Victoria's Yoga Teaching and Pilates Instruction.
The FOUNDATION element includes:
Yoga history

Health and Safety

Western Anatomy and Physiology

Sanskrit (the language of Yoga)

Asana

Pranayama
The EXPRESSION element includes:
Yoga philosophy (the important texts of Yoga)

Different styles of Yoga

Eastern Anatomy and Physiology

Mantras (including OM)

The Voice of the Teacher

The science behind adjusting clients
The VISION element includes:
Planning classes

Sequencing

Theming

Mudras

Meditation/Relaxation

An Introduction to Ayurveda

I am fully committed to the StretchBodyMind Yoga Teacher Training and I want you to be sure that you are too. For this reason there are NO refunds.
While I am offering an installment option, it is important to remember that by paying your deposit you are committing to the full programme and will have to pay the full amount, even if you drop out of the training. You will also not be allowed to graduate until you have paid the remainder of the course costs.
VICTORIA